Affordable services with premium results.
Complete inside & out detail package.
Refresh behind the wheel.
Look great from every angle.
Auto Detailing
Keeping Your Vehicle Clean and Shiny
Auto detailing is the process of thoroughly cleaning and restoring the interior and exterior of a vehicle. This includes a variety of tasks such as washing, waxing, polishing, and vacuuming! Car detailing is not just about making your vehicle look good; it also has several benefits for the longevity and performance of your vehicle.
We take great pride in providing our customers with the highest quality auto detailing services available. Whether you need to refresh your vehicle's look with a thorough hand wash, interior detail to clean up an accidental spill, or an exterior detail including professional paint correction, our expert staff can take care of your auto detailing needs! By using only the highest quality products in the industry, we can ensure the highest level of quality, service, and care for you and your investment.
Stunzeed Detail
Our Most Popular Package!
Our most popular detail package! The Stunzeed Detail includes our Exterior and Interior detail packages. This includes: Clay bar treatment, Iron Decontamination, Exterior Polish, Interior Wipe Down, Foam Shampoo, and Cleaning of Interior Windows.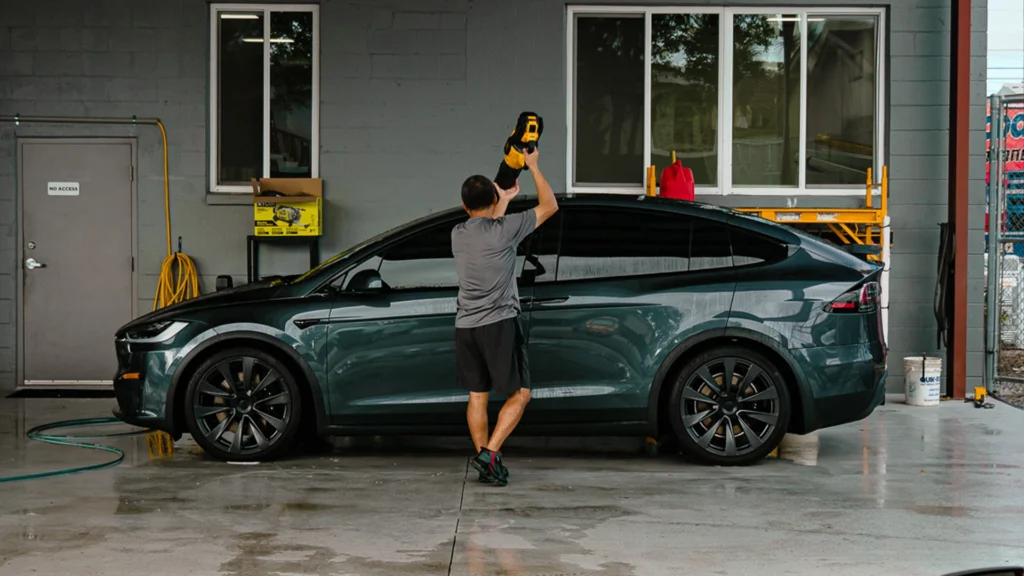 Freshen up the interior of your vehicle. While we offer simple vacuum and wipe-down options, our interior detail goes much further. Get rid of that spill, or stains, treat yourself, or prepare to trade-in. Our interior detail package includes: Interior Deep Cleaning, Cracks and Crevices, Foam Shampoo, Trunk/Cargo Area Cleaning, Dash and Door Panels, Interior Windows.
Bring your vehicle back to life! We do offer thorough hand wash services, but our exterior detail package is for those looking for a makeover. This package includes: Hand Wash, Deep Cleaning of Wheels, Clay Bar, Iron Decontamination, Exterior Polish, Spray Wax.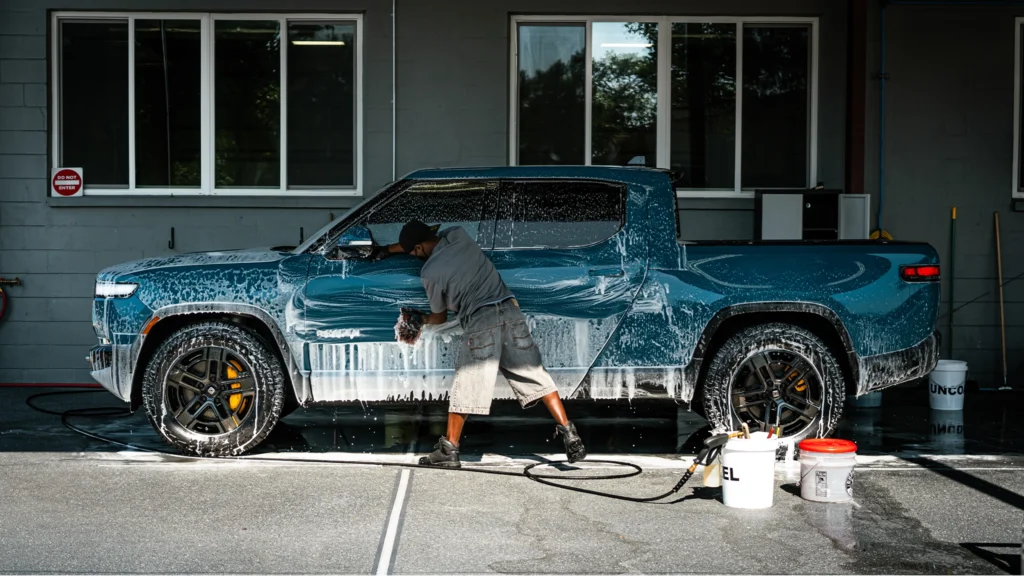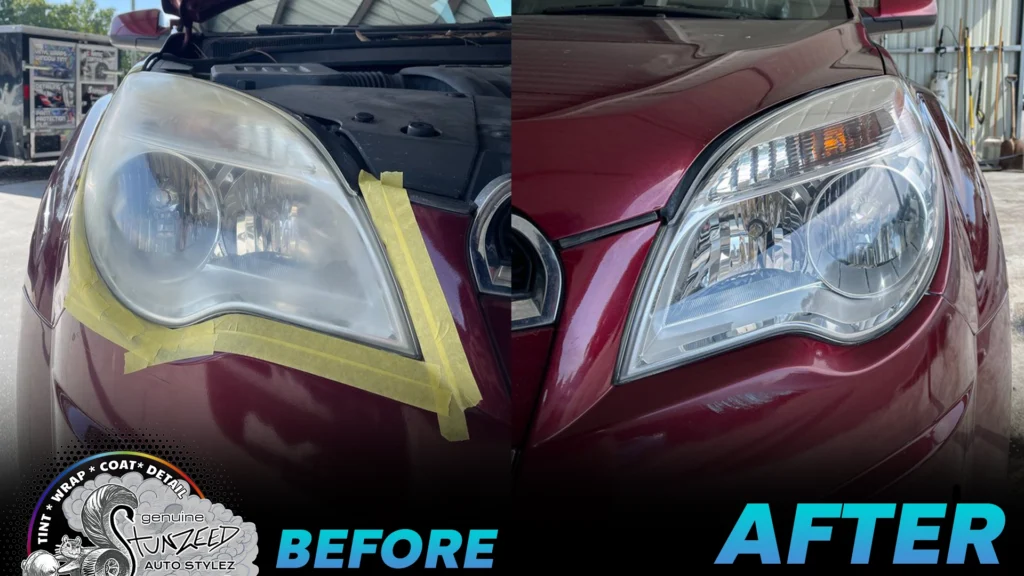 Need something that requires special attention? We have got you covered! Our Add-on services include, but are not limited to: Headlight Restoration, Paint Correction, Plastic Trim Restoration, Touch Up Paint, Interior Extraction, Ozone Treatment, Pet Hair Removal, Sand Removal, Biohazard Clean Up, and Headliner Cleaning. 
Contact Us
Get a free quote today!
Car Detailing
A Step Further in Car Maintenance
Detailing is a step further than your average car wash. It involves a more thorough cleaning of both the interior and exterior of your car. Auto detailing typically includes cleaning the engine, wheels, and tires, as well as a deep cleaning of the interior, including the seats, carpets, and dashboard.
Auto detailing is particularly important for those who live in areas with harsh weather conditions, much like here in Florida, as it helps to remove any bugs and debris that may have accumulated on your vehicle! Regular auto detailing can also help to prevent rust and other types of damage to your car's exterior.
Boat Detailing
Keeping Your Watercraft in Top Condition
Just like your car, your boat requires regular maintenance to keep it in top condition. Boat detailing involves cleaning the exterior of your boat, including the hull, deck, and any other exposed surfaces. It also includes cleaning and conditioning the interior, including the seats, carpeting, and other surfaces.
Regular boat detailing not only keeps your watercraft looking great, but it can also help to prolong its lifespan by preventing damage from the sun, saltwater, and other environmental factors.
RV and Camper Detailing
Making Your Home on Wheels Sparkle
RV or camper detailing is similar to car detailing but is specifically designed for recreational vehicles. It involves a thorough cleaning of both the interior and exterior of your RV, including the exterior surfaces, tires, and wheels, as well as the interior, including the living area, kitchen, and bathroom.
RV or camper detailing is particularly important for those who spend a lot of time on the road. A clean and well-maintained RV not only looks better but can also help to prevent issues such as leaks and other types of damage.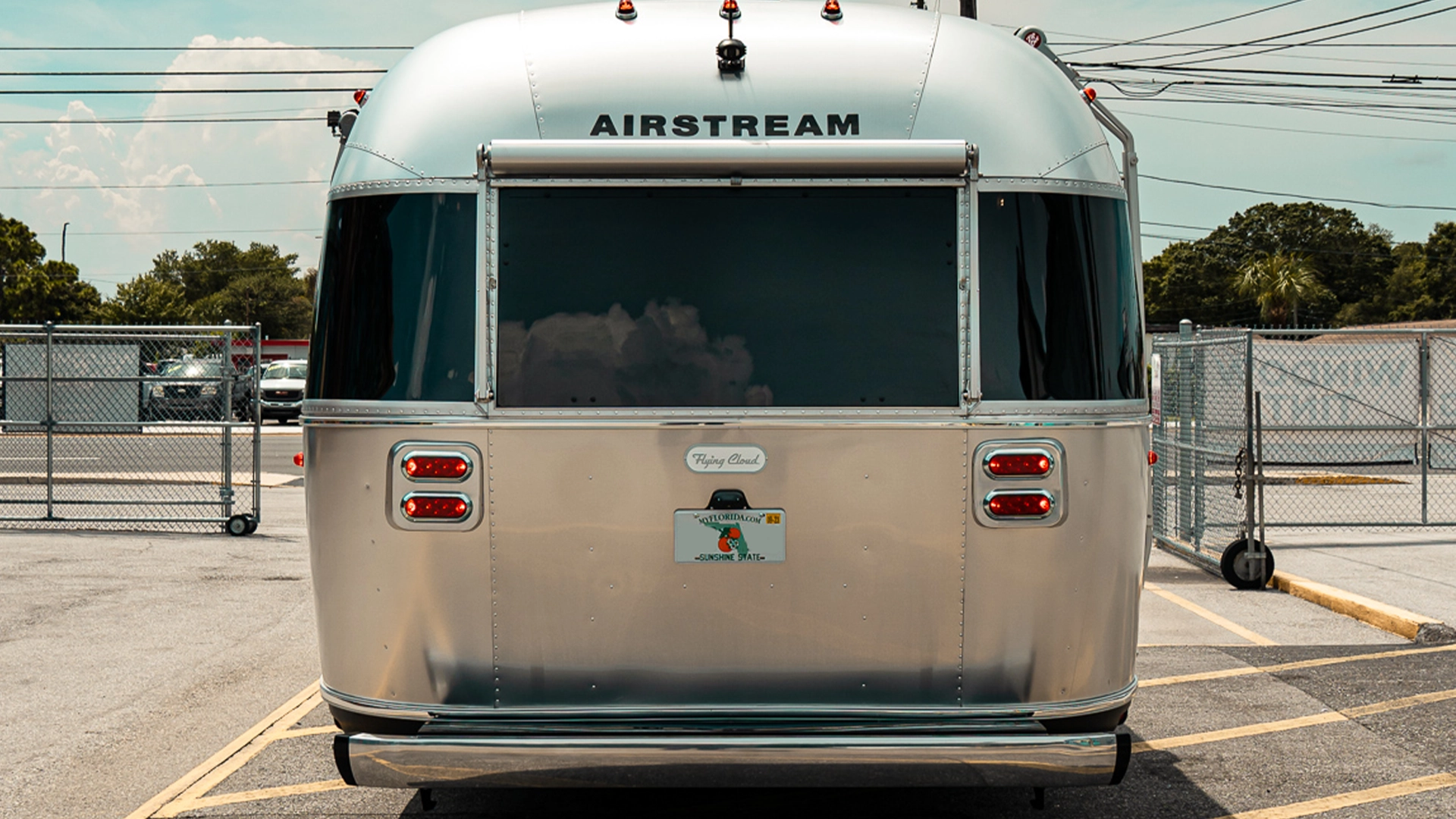 Hand Car Wash
A Gentle Touch for Your Vehicle
When it comes to car detailing, a hand car wash is often the preferred method. Unlike automatic car washes, which can be harsh on your vehicle, a hand car wash is much gentler and allows for a more thorough cleaning of your car.
Hand car washes are particularly important for those with luxury or high-end vehicles, as they require a more delicate touch. They are also a great option for those who want a more personalized cleaning experience.
Why Choose Our Detailing Services?
Stunzeed Auto Stylez offers detailing packages that will give your vehicle a guaranteed showroom-ready finish! Your search for the best car detailing is over. We offer Car detailing, Truck & SUV detailing, Boat detailing, RV & Camper detailing, and more. Importantly, we offer affordable car detailing for everyone, not just luxury vehicles!
Next, we share a unique passion for cars. Enjoy the peace of mind that we are treating your vehicle as if it were our own! Paying attention to the finest details, treating them with the utmost care, and using the best products in the industry like Rupes, 3M, and others. In addition to our professional detailing staff, our facility is climate controlled and under 24-hour surveillance.
Browse more of our services below!