Paint Protection Film
St. Petersburg, FL
WE USE THE BEST QUALITY FILM ON THE MARKET.
If you're asking, "Is Paint Protection Film worth it?" Well, surely we spend a large amount of hard-earned money on our cars and take pride in our purchases because it's a substantial investment we're making! If we're willing to spend thousands on a new car then why wouldn't we try to protect it?
Let us introduce you to Paint Protection Film (PPF) / Clear Bra.  PPF is an invisible polyurethane film that once applied provides a durable barrier between your paint's surface and harsh environmental elements. It provides the best protection against rock chips, road debris, UV rays, and bug acid. As a result, keeping your vehicle looking its best. PPF is also self-healing, meaning it will eliminate those dreaded swirls from plaguing your vehicle's paint. 
Our Paint Protection Film Packages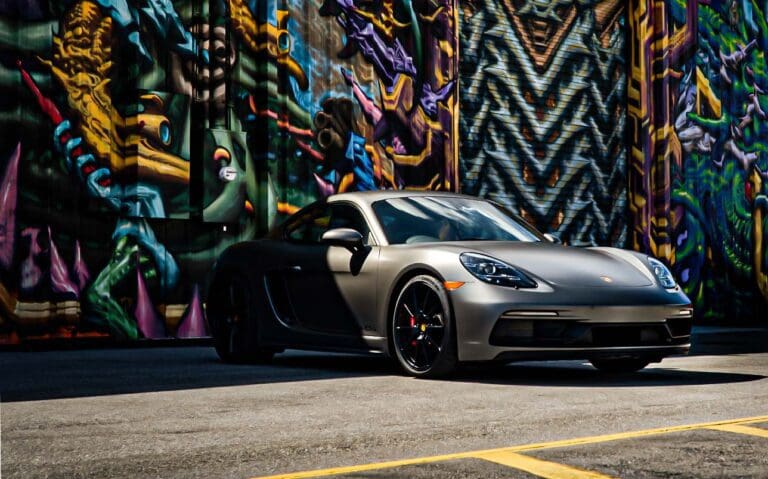 Full Front Package PLUS…
Doors
Roof
Rear Fenders
Rear Bumper
Trunk
Hood
Front Fenders
Front Bumper
Side Mirrors
1/3 Hood
1/3 Front Fenders
Front Bumper
Side Mirrors
Protect the things in life that you care about.
Frequently Asked Questions
We Use the Best Quality Film On the Market.
XPEL ULTIMATEPLUS
XPEL UltimatePLUS Paint Protection Film (PPF) is a glossy, clear protective film. Firstly, it provides invisible protection from salt, road debris, rocks, and insects. Secondly, It is self-healing, resistant to cracking, and scratches. Finally, a ten-year XPEL manufacturer warranty is included.
"I got the full front paint protection film + the ceramic pro sports package for my Mustang. Extremely pleased with the results—and I'm really picky. They care about the details. Cameron was helpful from start to finish — from walking me through and explaining the different options, to keeping me updated throughout the entire time they had my car and they follow up afterward."
Browse more of our services below!